If you are looking for coastal charm and sophisticated luxury style living then you can't go past the classic Hamptons style for your home. This trend suits the Australian lifestyle and over the past 12 months we have seen this style take off and is now the most asked for style for our second storey additions. Best of all, it's not an expensive look to achieve and we love the street appeal that a Hamptons style transformation provides to our clients.
How to achieve the Hamptons look
Think light, bright and open. The Hamptons colour palette is based on neutral coastal tones such as whites, creams and greys alongside sea blues from duck egg to rich navy.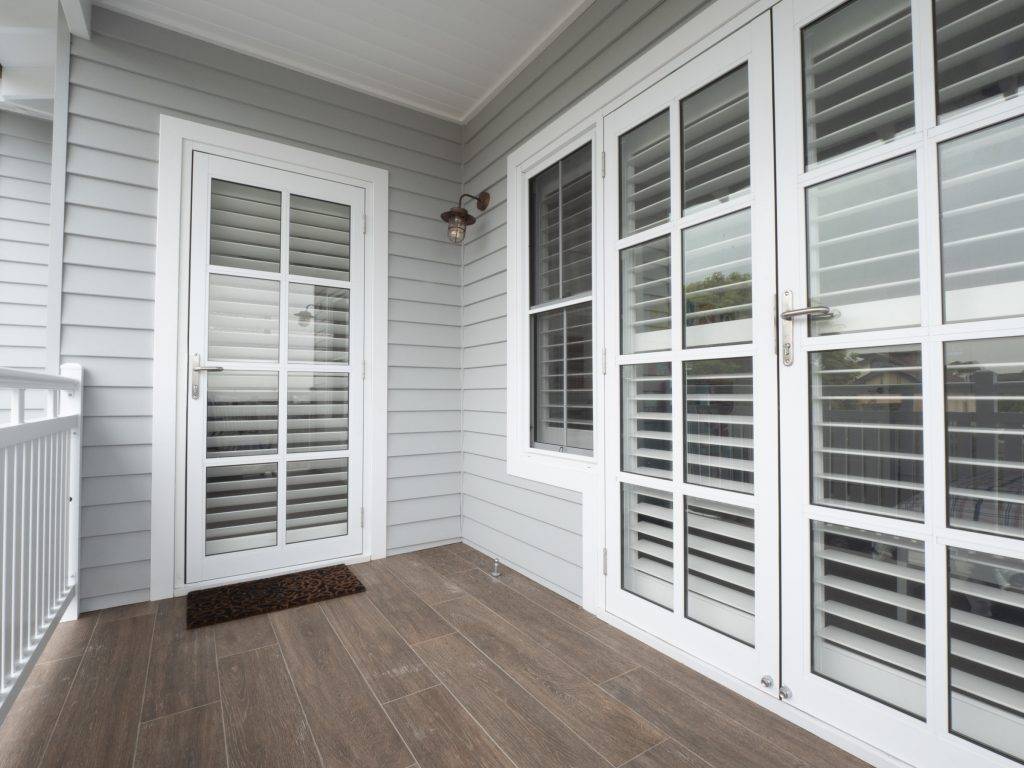 External features include a weatherboard cladding, such as the Weathertex cladding EcoGroove Smooth or James Hardie Scyon Linea with larger windows (with or without colonial bars) and window trims which are painted in white.
Internally, the idea is to achieve as much natural light as you can and use natural colour tones and fabrics inside to keep it bright and airy.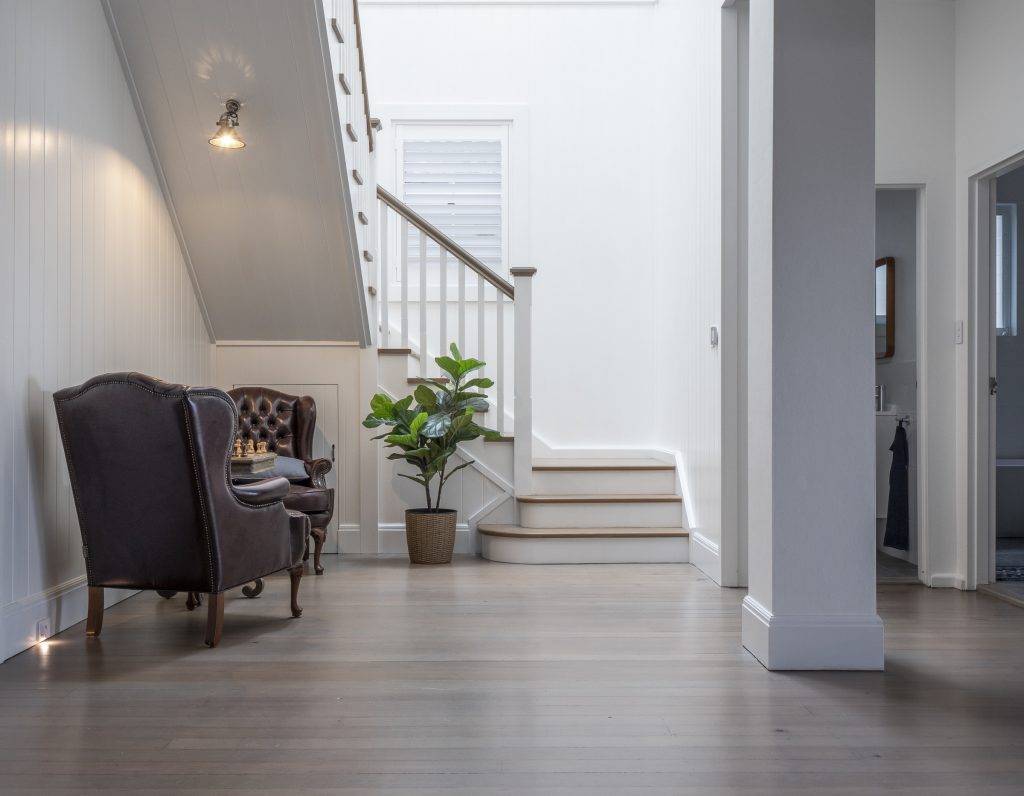 You can use internal pine panelling, larger skirting and the use of skylights in the stairwell let in natural light to keep it bright and airy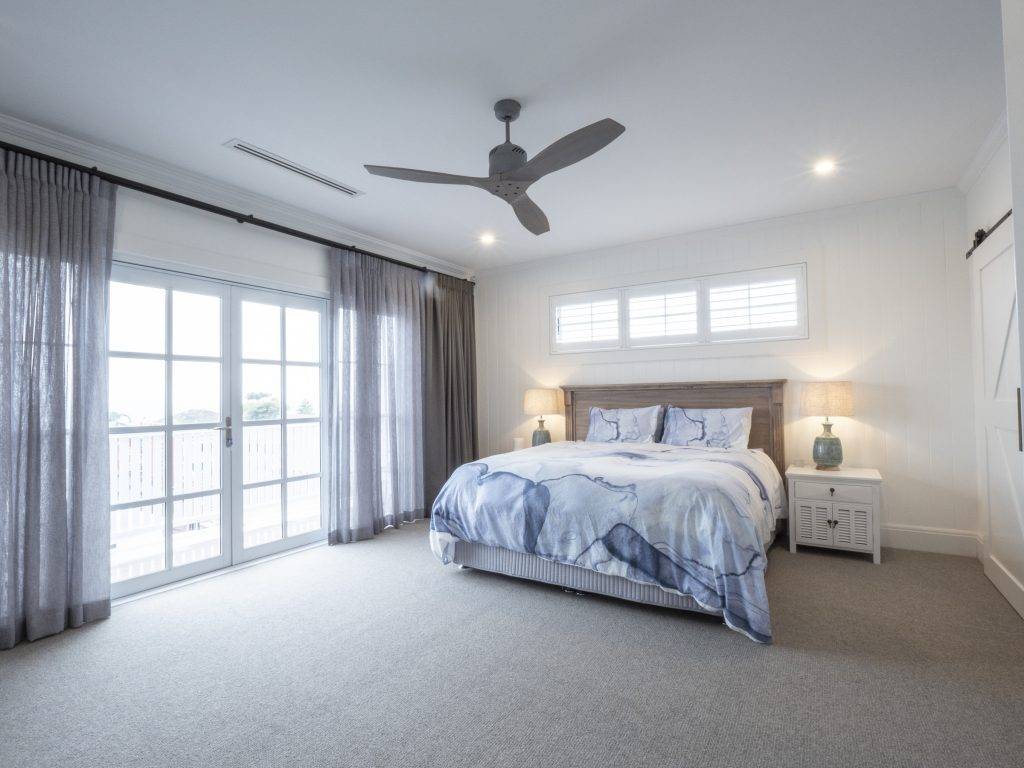 The use of colonial bars on the windows, plantation shutters and voile curtains with higher ceilings (or another option is to use raked or coffered ceilings)
If you can get a few of the simple elements right, achieving the timeless Hamptons style is easy. Our team can help you plan a Hamptons style addition on your home and work through the process with you. Click here to contact the team
Did you get the chance to see our feature on television earlier this year? We aired in a segment on Channel 9's Open Homes Australia.
Watch Alistair (Director and Builder) alongside Denny (Project Manager) talk you through the transformation of our double storey addition in Cordeaux Heights that we have completed.
This standard brick veneer home has transformed into a now architecturally designed home and features the use of Colorbond cladding mixed with Rubiq Panels to create a modern and contemporary look on the exterior. Internally, we used Hebel cladding on some of the walls to increase the thermal property rating of this home working towards a greatly improved energy efficient home.
Best Houses Australia
Heritage Rebuild and Extension, Scarborough
Our heritage rebuild and extension in Scarborough was lucky enough to feature in a segment on Best Houses Australia and was also a finalist in the 2015 HIA-CSR NSW Housing Award in the extensions $200K – $600K category.
This home had a 150m2 extension consisting of 1 bed, 1 bath, 1 living, 1 courtyard and double garage with a storeroom plus a heritage renovation with 3 bed, 1 bath, 1 kitchen and 1 laundry. This build took us just 6 months to complete.
The interior featured polished concrete floors with the original floor boards used on the stairs. The clients' vision was to achieve a modern open living space with views to the beach and plenty of space for their family to expand in. The project gallery for this home can be viewed here
Take a look at our segment below where Alistair, Denny and the owners talk you through their goals for the home and its features.