How Colonial Interior Styling Can Bring Your Home To Life
Every country has a colonisation era worth remembering, which also merged the art and design influences of various cultures. In the United States, Colonial decorating style reflects the era that started with the arrival of Christopher Columbus and ended around 1763 before the Revolutionary Period. Furniture style is simple, sturdy, and unique, as practiced by the famous Colonial furniture designers Chippendale and Hepplewhite.
The characteristics of colonial interior styling can bring your home back to life in so many ways. Learn more by reading below.
Revive Your Home With the Hamptons Style
It's rejuvenating to bring Hamptons Style into your home, giving a new direction to the look and feel of your living space. From the traditional white and blue color palette as inspired by the sea, other colors can make your living room far richer. For example, you can use chocolate brown tones, warm gold, lavender tones, teal shades, and creamy beige.
Gone are the days when this style is best carried out with bold blues against white. Embrace a more contemporary Hamptons Style by striking a perfect balance of yin and yang and using contrasting colors while achieving a serene and calm ambiance. Achieve the Hamptons interior style by checking our expert tips for Colonial styling.
Here are some tips and tricks to implement the Hamptons Style to bring your home to life:
Play with Textures: Introduce rough materials, such as warm metals and aged brass for great tactile quality. You can combine it with your soft furnishings for more layered aesthetics.
Strike a Perfect Balance of Materials: You can always work with marble, wood, and other materials with the Hamptons style. Think about attaining a good balance between light and dark, soft and hard, and smooth and rough. Incorporate geometric panels, glass tables, and marble benchtop.
Try New Patterns: New patterns are very interesting. By working with geometric designs or shapes, you can give a space a more masculine, formal, and structured vibe. Try using geometric shapes in the bathroom, and it will surely make your home more lively. Invest in geo-shaped rug patterns to create an interesting focal point in your living room.
Balance the Design Elements: When you already have geometric patterns, you can lighten them with softer prints, like florals or block colors. Art deco patterns can be seen on cushion covers, which look sublime.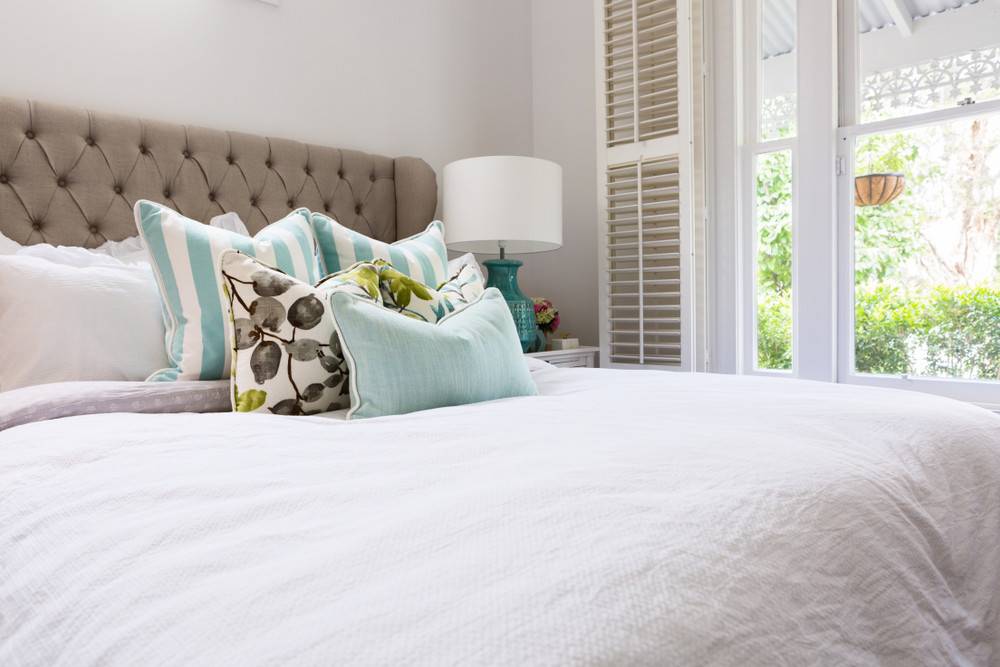 Decorate Your Home Following the British Colonial Style
In the late 1800s, the British Colonial interior decorating style was created. This period started when British people went to live in Asia, Africa, India, and the Caribbean, adapting refined British interior design to the available materials and climate where they moved.
The architecture of a British colonial style home has high ceilings. It allows the heat to rise and keep the rooms and a bit cooler for a more energy-saving home. The ceilings and floors were made of wood with oversized ceiling fans. Also, light is allowed to enter with large windows, giving your home more space to breathe for a livelier look.
Here are some tips and tricks to add British Colonial interior style to your home:
Add dark mahogany furniture for a more formal look. If you want a casual look, choose bamboo, rattan, or wicker furniture materials.
Choose pillowcases and curtains made of cotton or linen with animal or botanical prints as accents.
Don't forget to place oriental rugs to depict the British colonial style best.
For artwork, go for those with a botanical theme because British families were very interested in studying botany at that time.
Hang ornate mirrors with the finest details on the wall.
For accessories, display beautiful crystal, silver items, fine china, Asian white and blue porcelain, animal horns, pineapple symbols, tortoise shells, seashells, maps, telescopes, and hurricane lamps. Avoid palm tree and monkey prints.
Patronise the American Colonial Interior Styling
When it comes to American Colonial interiors, the rooms are spacious and light with soft, muted colors and clean lines. Also, you'll notice wide baseboards, white ivory ceilings, and intricately-designed crown moldings. Wood plays a crucial role in an American Colonial style's design elements.
Here are some tips and tricks to design your home with the American Colonial interior styling:
The floors are typically made of mahogany, cherry, or walnut wood.
Handmade wooden furniture is preferred. Pine, maple, or birch furniture pieces have simple designs.
Light fixtures include cast-iron lamps and ornate chandeliers.
Conclusion
With the many decorating styles to choose from, Colonial style will never fade. The most appreciated furniture pieces came from the Colonial era when different countries or races merged and shared design ideas. Strength, durability, and passion in the construction of Colonial furniture pieces is evident. Indeed, the Colonial interior style can bring your home back to life, reminiscing and learning from the stories of the past.