Quality Additions
Quality built additions using quality materials
Addition Specialists
Affordable prices and proven experience building additions
Trusted Builder
500+ projects completed across Greater Sydney
The Right Team
Expert team of designers and approvals specialists
Add more room to your home and continue to enjoy the location you love
Check out the transformations of these homes!
Simply click and drag the slider on the images below.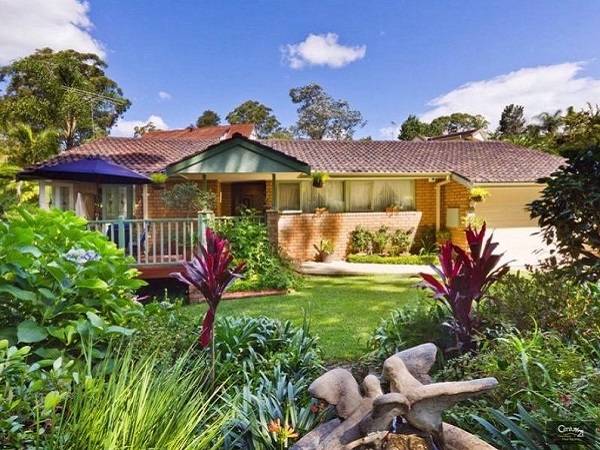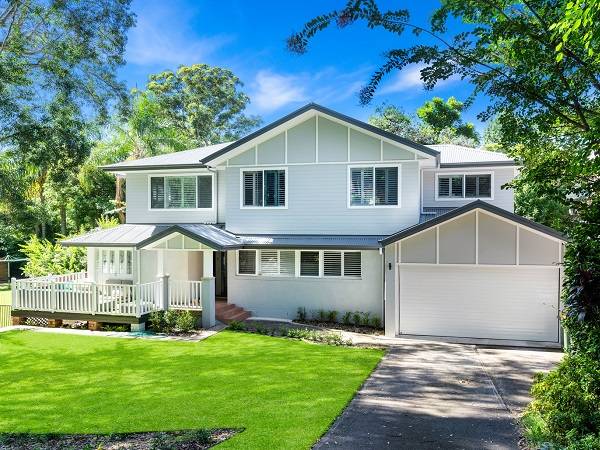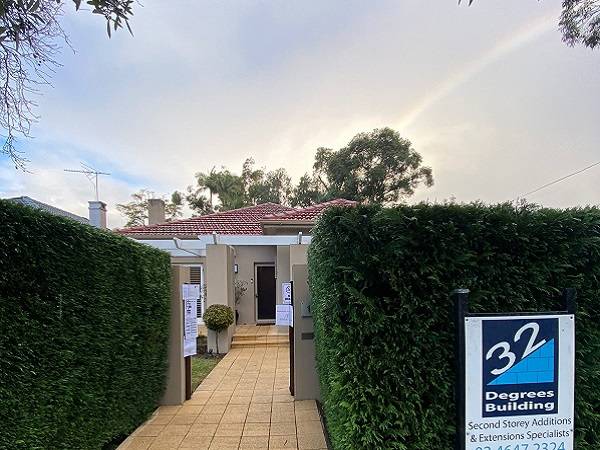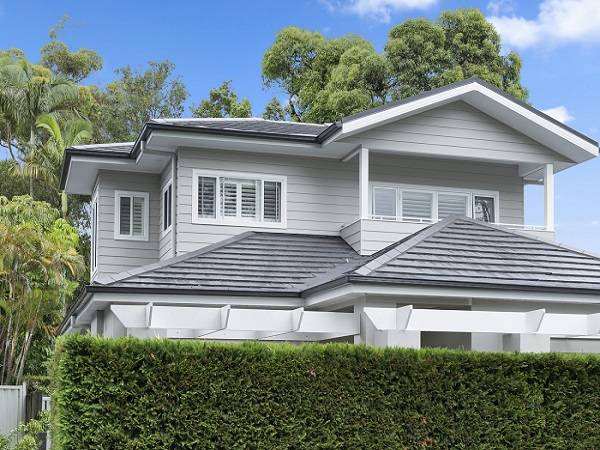 Second Storey Additions are a great way to add more room to your property whilst adding value to your home.
Our experienced team will work with you to create a tailored design or select the right package that perfectly complements and adds value to your existing home whilst matching your expectations and requirements.
Are you interested in how much will your addition will cost? Provide us with your information to start the process today.
Absolutely I would recommend 32 Degrees. They built us a wonderful new dining room and new kitchen. Just amazed at how they can build around us almost without disruption. Brilliant communication. Even other tradespeople commented on the quality of the work.

- John and Alex, Renovation, Narellan Vale

32 Degrees recently completed a first floor extension on our property in Drummoyne. We were so impressed with the speed and quality of work and couldn't be happier with the end result. The process was smooth right from our first consultation and communication has been wonderful every step of the way. The tradesmen on site were lovely and respectful and were easy to talk to if we had any questions or concerns. We would recommend to others and have already recommended their services to friends in the area. Thanks again guys!!

- Vanessa and Phillip, First Floor Addition, Drummoyne

32 degrees completed an extension of our home in late 2018. Right from the start, we felt the process ran smoothly and were constantly kept updated on what was happening. They were extremely organised, which ensured that the job was completed on schedule. We had a fair bit of rain during the build process, however, the boys were fantastic at keeping the mess to a minimum and protecting the house. We are extremely happy with the end result and receive many compliments on the job that was completed. Thank you 32 Degrees.

- Melissa & Andrew, Ground Floor Extension, Moorebank

It is without any hesitation that my husband and I wholeheartedly endorse the work of 32 Degrees. We have recently finished our first-floor storey addition of 92sq/m and found the team to be united, professional, approachable and dedicated.
Our addition is constantly commented upon by strangers who cannot believe the outdoor street appeal and fast timeframe for completion (12-14 weeks). Inside, finishes are impeccable and we are constantly in awe of the transformation. Having young children and living on-site was an initial concern for us when considering an addition, however, the reliability, kindness and consideration given by the whole 32 Degrees team, through all different phases, was wonderful and greatly appreciated. It was an enjoyable and positive experience for our family. We would highly recommend 32 degrees to anyone looking for expert knowledge and skill, integrity and collaboration in their upcoming build.

- Ben and Katie, First Floor Addition, Raby

Would definitely use them again. No hesitation in recommending them and have already done. Prompt, responsive and caring. They completed the work in the time it was taking to even get a quote and did a great job to boot.

- Zeke and Robin – First Floor Addition, Robertson

We were happy with your communication in particular as we were keen to keep abreast with the work done. We thought the administration staff were very polite and positive with responses and the team labouring at the house were helpful and informative.

- David and Jenny – First Floor Addition, Bowral

Fantastic company to work with. 3 bedrooms, 1 bathroom and 1 living room second storey addition in 10 weeks with great quality. Best thing was the constant communication keeping me in the loop, both builders & admin team have been awesome. Thanks heaps to the entire team!

- Michael – First Floor Addition, Jordan Springs

We had the best experience working with 32 Degrees. From day one the process was easy every and tradesperson that came through was helpful and a pleasure to work with. The communication was amazing from start to finish and post build support has been great. We cannot recommend these guys enough.

- Vivian – First Floor Addition, Lakemba

We had such a great experience with 32 Degrees. They were very professional and transparent in all their dealings with us. We found them to be very reliable and they delivered on time. We are very impressed with the quality of the work done and highly recommend them to anyone wanting to add a second story to their existing home.

- Sam & Angela – First Floor Addition

For us, this has been years in the planning and as you can imagine it is so much more than just a house. Because of you all, we now have the beautiful home we have dreamed of. Thank you for being so hardworking, reliable, honest, trustworthy, dedicated, and polite and determined to meet my (extremely!) high standards with an ever growing list of things to check on. To say we are happy would be a massive understatement!

- Trent & Julianne – Ground Floor Extension, Picton

From the first time you came to our house, you were everything we wanted in our builders – and more! At every stage throughout this process we have felt very looked after and in VERY capable hands. All of your suggestions turned out to be spot on with our taste and in so many aspects it has turned out even better than we imagined.

- Trent & Julianne – Ground Floor Extension, Picton

The team were very friendly and respectful of multiple people still living in the house. The quality and workmanship we have received is definitely reflective of the price and I would definitely use 32 Degrees Building again and happily refer them to others seeking an addition to their home.

- Rob – First Floor Addition, Harrington Park

I haven't built before and didn't really have any idea of what was involved and I wanted a builder that could look after everything for me, from start to finish without any hidden costs. I found that the reality of the build was beyond my expectations – I didn't have any issues with noise or dust and the 32 Degrees Building Team were brilliant.

- Rob – First Floor Addition, Harrington Park

We have really been enjoying our beautiful new home that you built for us and we can't believe how the time has flown! We had never done anything like this before but I THANK YOU for making the whole process smooth, enjoyable and fun….I really learnt so much!

- Nicci & Steve – First Floor Addition and Extension, Camden

32 Degrees Building completed our dream home and delivered on everything we'd hoped for. None of our friends can believe how quickly the project was completed and everyone is in awe of the quality of the build. An absolutely pleasant and professional experience throughout.

- Deanne & Tim – Custom Home, Thirroul

I chose 32 Degrees Building as the team showed urgency and were responsive to my requests. Time was an important factor for me to complete the build and knowing I would have a Project Manager looking after the project made the decision easy for me.

- Josette – Church Renovation & B&B