Tips for homeowners living through a renovation, extension or addition
Whether you stay or move, your large scale renovation, ground floor extension, or first floor addition can cause stress. Of course, stress is simply par for the course when building, and nearly everyone — regardless of whether they moved out or stayed put – experience some sort of challenge during the build. We've put together some tips to help you survive your renovation – whether you stay or go for the duration of the build;
If you decide to stay and live through the renovation, your number one priority is to preserve your sanity:
Before the renovation:
Declutter. It will be easier for you to live with the essentials before you start the renovation.
Stay far away from the work area to ensure you're not in the builders' and tradespeople's way.
Tackle the dust debacle by placing all essentials in one room that you will not renovate, cover them, then seal off the area.
Take all your fragile items and store them far from the work area. If you are going to store them in boxes, don't forget to label them as fragile.
Prepare a lot of drop sheets, tarpaulins and blankets. You are going to need a lot of them to cover important furniture pieces and other items.
Label every sealed storage box, so you know where to find the items you need. It is a hassle to move things around every time.
Ensure you have made all of your decisions and finalised all of your selections BEFORE your build starts. This will take away the stress of feeling rushed to make decisions and ensure clarity when heading into the build. The last thing your builder wants is to work out variations during the build following a last-minute change of mind. Believe it or not, most builders' would prefer not to have any variations during your build!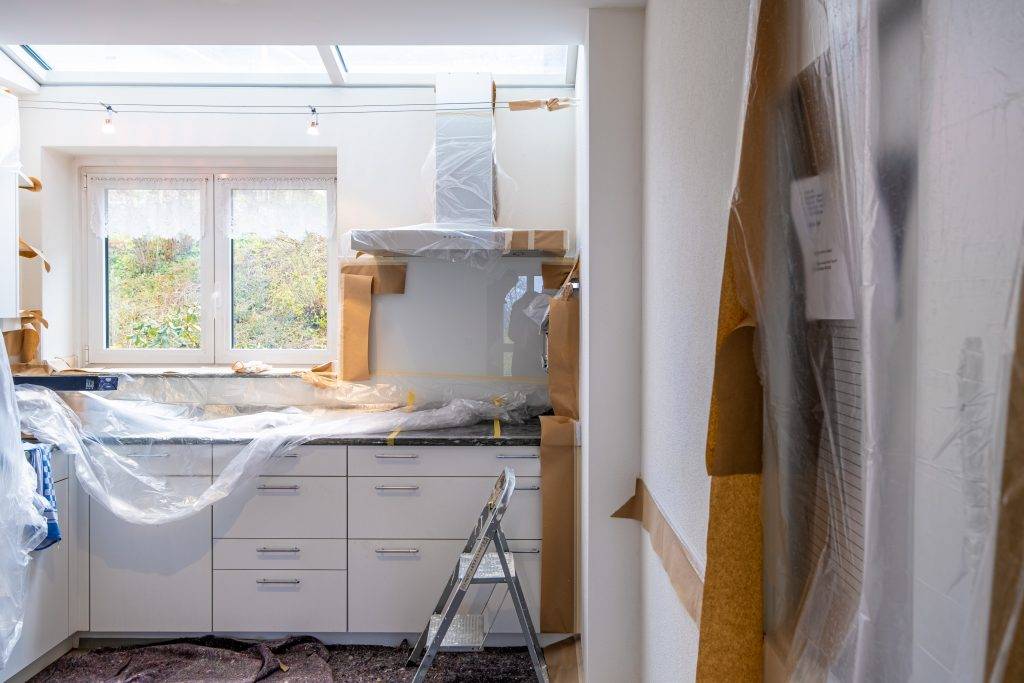 During the renovation:
Be prepared; it is an emotional journey. Give the builder and their team breathing room to complete the build, communicate with them on their expected finish date and let them work towards it.
There will be times when you will feel like everything is slow and one task is taking so much time. When this happens, try to relax – it could be simply due to the number of different trades required to be coordinated for 1 area, or the team is ahead of schedule or waiting on a delivery.
If you have been provided with a timeline, generally, your builder should be on track or thereabouts. As long as they are still confident of achieving your end date, it's not so important how each specific item progresses in between. If you are concerned, discuss the issue with your builder during a scheduled meeting.
For large scale extensions and first floor additions
Try to avoid unnecessary chats — the type that goes on for hours.
If you have zero background in construction, do not be tempted to work alongside the builders and tradespeople. Let them deliver what is agreed in the quote. Also, you do not want to mess up, then pay extra to have it fixed.
For better indoor air quality, turn off your air conditioning system.
Always wear your shoes and slippers.
Keep the kids and your pets away from the construction site at all times. If you have dogs, consider keeping them away for the duration of the build, as doors and gates can be left open, and the builder is not responsible for keeping an eye on them for you.
Yes, the portaloo stinks. They are cleaned fortnightly, but it doesn't take away the youthful nostalgia of festival toilets!
Water ingress – it happens. Your builder will do everything in their power to prevent it; however, water can still work its way in during the initial construction stages of a large scale project. Don't stress though, as your builder will make good the areas that are impacted – just communicate with your builder when this happens.
Based on experience, it is possible to stay in your home and live through a large scale renovation, ground floor extension or first floor addition, but expect changes in your daily routine, and sometimes you may be without water, electricity or internet. You also need to be extra careful to avoid accidents on site.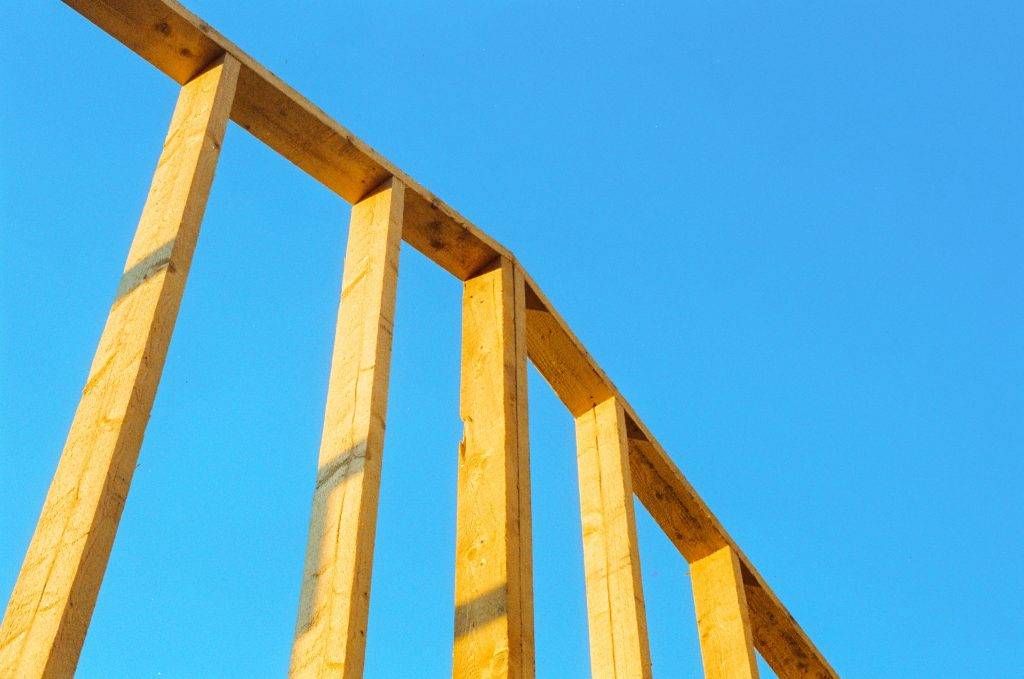 If staying in is becoming too difficult for you, there is no shame in moving out. Here are our tips:
Tips for homeowners temporarily moving out
Make sure that you have the funds for it, discuss with your builder the recommended duration so you can look at accommodation.
Look for a decent rental property close to the construction site, school, and workplace, so travelling back and forth won't be an issue.
Conduct regular drivebys to see your home take shape and, if needed, schedule a meeting every few weeks with your builder to discuss progress.
Never enter the construction site without notifying the builders for security and safety reasons.
If you're going to live with a friend or a relative, try not to make them feel like you're conquering their space. Shop for your own food and use your own toiletries.
Deciding to live through a large scale renovation, ground floor extension or first floor addition, or moving out is a personal decision. It is up to you and your family to weigh up the pros and cons, depending on your situation. Assess the amount of work to be done, and the time the builders need to finish construction. Once you know the scope of the project and the specifics of the construction and design, you'll figure out where you will stay while the work is being done.